As a young girl I was constantly watching Asian dramas. Everything from Bollywood, Thai, Chinese to cute-sy Korean dramas. I grew up on the VHS tapes though. Where you had to buy 10 tapes to get the fully dubbed version. And each video cost like $10-$15 bucks a pop. Not cheap. But very addicting. And sometimes part 5-10 wouldn't come out until the next Hmong tournament. So I had to wait like 3-5 months just to go buy the tape. Bring it home just to find out that the main character died because she had cancer.
LIKE COME ON YOU'RE KILLING ME!
This look was inspired by the Asian Princess. It's a combo of all the genres so that's why it may not look particular to one. Like I guess it's a re-imagined Princess.
Princess Pearl
image does not belong to me
Kahin Pyaar Na Ho Jaayae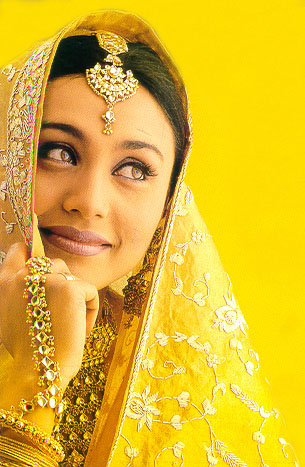 image does not belong to me